An annual sewing celebration hosted by Sew Suite Quilt & Sew and Baby Lock, Charleston Stitchfest is simply the best sewing event in South Carolina! Attendees get top-notch education from Baby Lock Ambassadors and the chance to experience the top-of-the-line sewing, embroidery and serging machines from Baby Lock!

Charleston Stitchfest 2022 is LIVE! NEW DATES June 10-12, 2022 and NEW price - now just $199 for the complete event!

Meet Milinda Stephenson, a National Educator for Baby Lock and a frequent contributor to Creative Machine Embroidery magazine. A writer, professor and sewist for over two decades, Milinda believes in the power of simple serging and basic machine embroidery to bolster creativity and self-confidence. She loves sharing her enthusiasm for all things sewing with makers like you!


In this two-day interactive class, students will get an in-depth introduction to Top of the line Baby Lock Embroidery machines and Sergers and what makes them the easiest to use! Milinda will guide you in learning popular features in the Baby Lock Solaris and Altair including IQ Designer AND many of the Serger stitches, including Rolled Hem, Flat Lock, Wave Stitch & Cover/Chain Stitch.
On the Friday evening before the hand-on serging begins on Saturday, Milinda will showcase some of the wow features of the machines, and show examples from the trunk show of how each "wow" stitch is used.
Along with the top features of the machines, students will learn many finishing tips and tricks, how to work with optional accessory feet, proper thread, needle & maintenance recommendations and gain a thorough understanding of the operation of the machines.
$100 Deposit holds your seat. Remaining amount of $99 due no later than May 13, 2022. Click HERE to make your deposit
Click HERE to make your 2nd payment
Click HERE to make Hotel reservation

Note: We will be using Baby Lock Solaris, Altair and Triumph sergers in class. We encourage you to bring your Baby Lock Triumph or Ovation to use at class. If you bring your own Triumph or Ovation, we will give you a $75 gift card for FREE!

Charleston Stitchfest 2019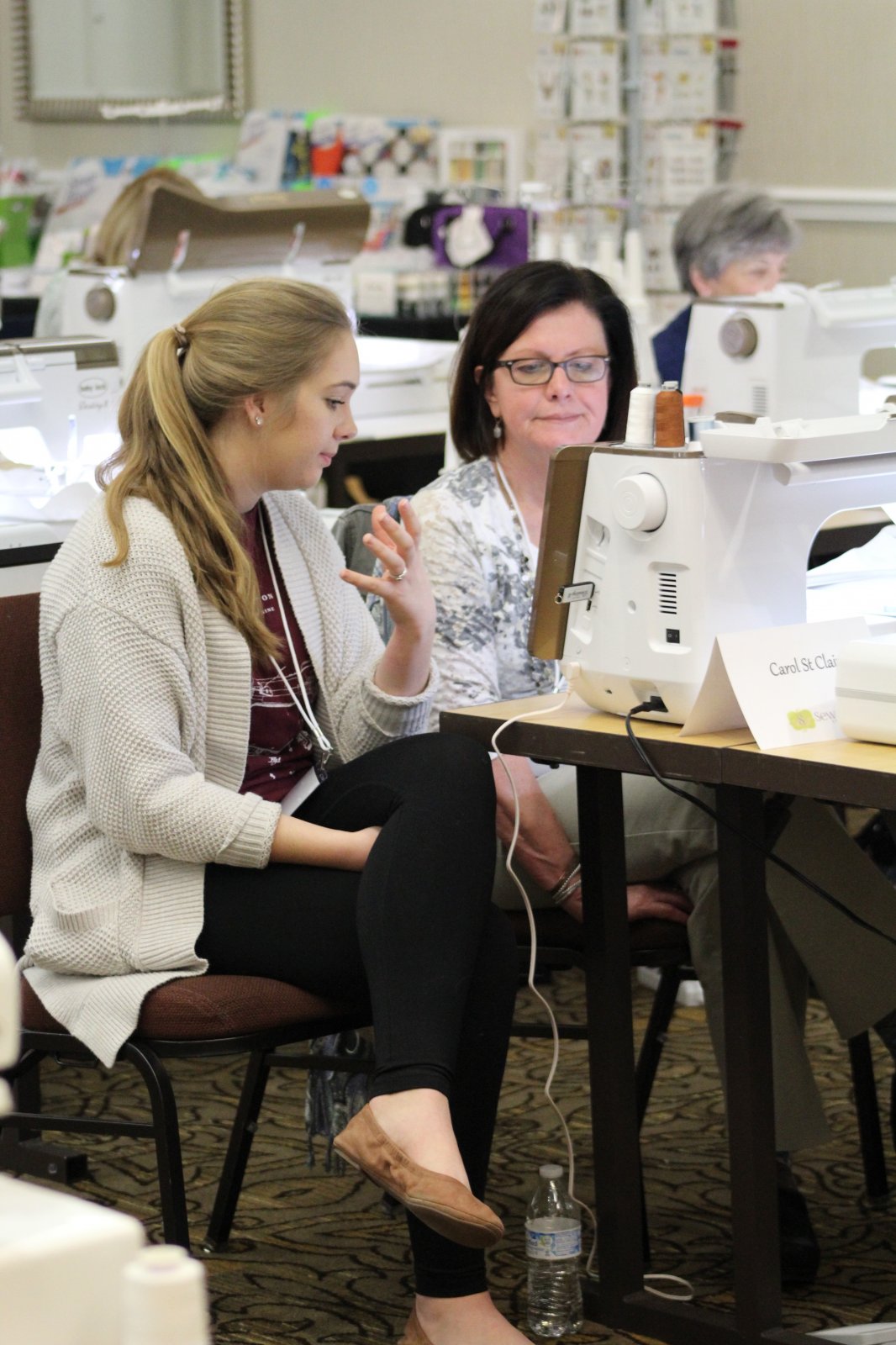 Charleston Stitchfest 2020