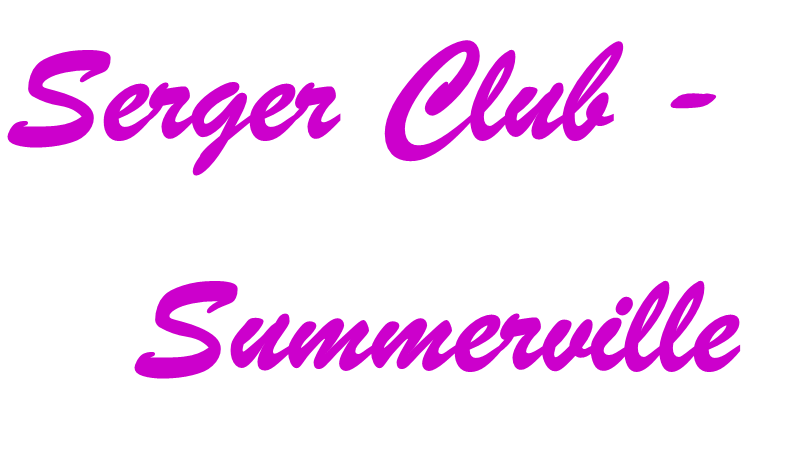 No matter which serger you own, you'll want to explore what it can do for you. This club goes beyond the initial learn your machine class and each quarter will feature new techniques, accessories and/or projects specifically designed for the serger. Take the fear out of serging by providing yourself the knowledge to succeed in serging!


Course Level: All Levels
Instructor: Becky Robinson
$99.00 per year (4 classes)
Day & Evening Classes Available (Pick one class per quarter to attend)
2019 Schedule:
February 12th 3PM-5PM & February 13th 6PM-8PM
May 14th 3PM-5PM & May 15th 6PM-8PM
July 9th 3PM-5PM & July 10th 6PM-8PM
October 8th 3PM-5PM & October 9th 6PM-8PM


As a member of this club all you need to do each quarter is call the Summerville Shop to sign up for which class works with your schedule and one of our talented staff members will ensure you are in the class of your choosing!

Want to sign up for this Exclusive CLUB? Call us at 843-900-5440.

| | |
| --- | --- |
| Requirements: | Bring your serger to CLUB with you! |
| Instructor: | Becky Robinson |
| Instructor Bio: | Becky Robinson |